Traci Hrudka – Chairman
The Hrudka name is synonymous with drag racing and the Mr. Gasket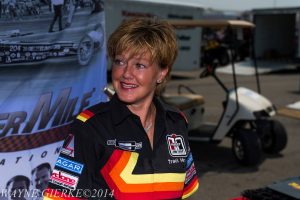 Company, founded by her father Tom Hrudka and Uncle Joe Hrudka epitomizes the term "Life in the fast lane".
Traci started her business career after graduating from Palm Springs High School (Palm Springs, Calif.) in 1981, and began working for the Mr. Gasket Company in 1982. Starting as a computer operator and "racing" up the ladder, she became the Manager of Sales & Marketing, overseeing the customer service department and handling over triple digit million dollars in annual sales. She was charged with overseeing the customer's racing contracts, pricing and co-op advertising. She said at one time, "There was not a department at 'Gasket' you wouldn't find me involved with!"
Traci was rewarded with a "Person of the Year" award from the Performance Warehouse Association in 1997.
After the sale of Mr. Gasket Company to Echlin in 1997, Traci moved to the Automated Data Collection Arena (Intermec Technologies) where she achieved four President Club awards for over achievement in sales as an Executive Sales Director.
But she missed her roots and the industry she was born into. She wanted to come back home. With that said she attended several race events and aftermarket shows and saw a hole in the industry she so dearly loved, which was "Where is the history of our sport and the performance aftermarket"?
Well to know Traci that once she gets an idea in her head there is no stopping her. It was time to go back to her roots where everyone she knew and grew up with was at. And so it began, Quarter Mile Foundation along with Project 1320 was born.
We have all been enriched with a very unique industry and the people that built it. It is now time to give back what was so passionately passed on to us.

Diane Levine – Owner and Creator of Vroom Vroom Girl
Diane Levine Fell in love with cars in her early teens, taking the bus just to watch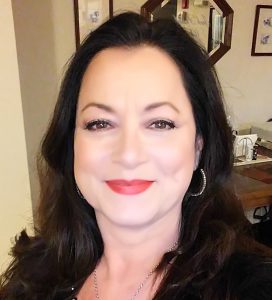 them cruise the boulevard. She graduated high school in 1977 at the age of 16 and went right into Interior Design College. After a year she decided to leave school and took a job at a gas station. Over the next several years, she worked in parts houses and dealerships and spent as much time at her local track as she could.
She bought her first Charger at 17. Not afraid to get greasy, Diane tinkers with her cars, or sticks her head under the hood of a car being worked on.
In 1984 Diane went back to college obtaining an Associate degree in Hotel and Restaurant Operations. She was also student president of her department. Working in almost every position in catering and food service, Diane is well versed in creating and executing successful events.
Always appreciating the opportunities offered to her, she accepted a part time position in the Secondary Marketing department of a nationwide mortgage lender. Working with risk-based loan pricing analysis, Diane worked closely with underwriting and investors.
When the market began to change, and many mortgage companies were closing, Diane went back to school. This time, she obtained her certificate in Medical Billing and Coding, graduating with honors.
Though she was successful in careers outside of automotive, she would always find ways to stay involved. Diane missed the day to day interactions with those that have the same passion for cars as she did. She says being in this industry is like being home, and you could not belong to a better family.
She began working at Sonoma Raceway in 2006 as an Ambassador, making sure the guests had an excellent experience. She moved into working for the Director of Corporate Hospitality.
In 2013 Diane joined DP Brands (Flowmaster, B&M, Hurst and Hurst Driveline Conversions) as the Marketing Coordinator. She worked with the sales and marketing departments on event presence logistics, budget, promotional items inventory, analyzing sponsorship and partnership requests. She also increased awareness and sales in the custom car builder program.
Over the decades Diane has been involved in many community activities and lent a hand in donation acquisitions and volunteering her time where needed.
Intertwined in all she was doing Diane started a business called Vroom Vroom Girl. Having a booth that sells car themed items at local car shows gives her an opportunity to talk to women about their interest in cars and pursuing the trades. She is a big advocate of women in the automotive industry and is a member of SEMA.
Don Ewald – Creator of WeDidItForLove.com, Pioneer Racer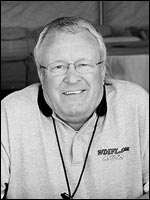 Don Ewald has been involved in drag racing for 48 years. Born and bred in Long Beach, Calif., which was the home of Lions Drag Strip, he got the bug in 1962 and by 1966 was driving an injected fuel dragster. From 1968 to 1979 Ewald owned and drove a variety of Top Fuel dragsters making the transition from front engine to rear in 1972.
From 1974 to 1979 he served as Director of Racer Relations for the legendary Keith Black Racing Engines. In late 1979, he went in a completely different direction going into the television industry in the capacity of cameraman for CBS which led to his own production company and a long venture into high end home entertainment products. All the while keeping close ties with the drag racing community.
Starting with the first California Hot Rod Reunion in 1993 he returned to an active involvement in the sport. In 1997 he sold his business and moved to Oregon where he started a small website with a few photos of dragsters. It was dubbed "We Did It For Love" based on the fact that in the day there was little or no money to be made in racing so you had to love it. Twelve years later, WDIFL.com is the largest drag racing photo and history website in the world.
Aside from maintaining WDIFL.com, he publishes Cacklefest.com and other sites relating to nostalgia top fuel racing. His knowledge and love of drag racing history make him and We Did It For Love a perfect fit into PROJECT 1320.
Harry Hibler – Advertising & Marketing
Harry Hibler is currently the President of UNI-MARKETING, LLC, an advertising and marketing firm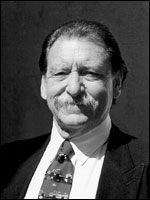 that is focused primarily on the automotive high performance market. Hibler has a long history of involvement with performance automotive industry starting in 1952 when he first began building and racing a variety of vehicles. During his early years, he was the manager of San Fernando Raceway for over fifteen years where he interfaced with a large share of the drag racers of that era.  He was also a partner in a General Contracting firm during that period.
He went to work for the Petersen Publishing Company in 1969 where was employed for nearly thirty years. During his tenure at Petersen, he was at various times the national advertising director for Car Craft Magazine, Publisher of several PPC magazines including Hot Rod, Car Craft, Circle Track and Event Scene. During his 11-plus years as Publisher of Hot Rod, the magazine's circulation increased to the point it had the largest readership of any automotive title in the world.
He has served three terms on the Board of Directors for the Specialty Equipment Marketing Association (SEMA) and was inducted into the SEMA Hall of Fame. In 1994, he was inducted into the Northwestern College Hall of Fame for his contribution to its High Performance Motorsports Education Program. He was named California Business Man of the Year for 2002 by the Business Advisory Council. He currently sits on the Board of Directors of Quarter Mile Entertainment Foundation/Project 1320, the Board of Selectors for the International Drag Racing Hall of Fame and the SEMA Hall of Fame committee and Task Force.
In 2013, he was inducted into the prestigious International Drag Racing Hall of Fame (a part of the Don Garlits Museum of Drag Racing, Ocala, Fla.).

Wayne Wolfe – Board Member
Wayne Wolfe has been a longtime fixture within the motorsports and performance aftermarket as a tech. sales person, a media salesman and manufacturers' rep. for his adult life. Across his career, he has worked in the industrial design group for Goodyear, in Akron, Ohio, and then moved to Michigan, where he was with Holley Carburetor for 10 years. During that span, he worked the outdoor events, drag races/street rod meets, plus worked all the major warehouse distributors in Illinois, Indiana, Michigan, Ohio and eastern Canada.
He gained valuable OEM experience with Cars & Concepts, Special Vehicles Group, where he was involved with the Pontiac "Banshee" program.
During his career in media sales, he worked for the two leading publishers at the time, Petersen Publishing Group and Argus Publishing. He then moved to SLP Engineering , where he was the Business Development Manager for the company's Automotive Group, which developed General Motors vehicle packages (Ram-Air Grand Prix, S-10) which were marketed through automotive installers nationwide directly to new car dealers. Currently, he is self-employed as a Manufacturer's rep involved with private brand parts creation and sales to specific customers.
Drag racing has been a part of his life since the early 1970s, when he had unique opportunity to travel with Wally Booth and Dick Aronís Pro Stock team. He has always carried a passion for the golden days of the sport, and currently is involved with restoration of the AMC "HORNET X" Pro Stock car.
Don "Big Daddy" Garlits – Drag Racing Pioneer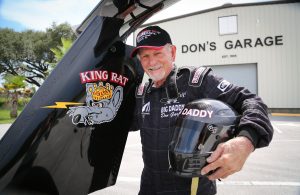 Don ("Big Daddy") Garlits began his racing career in 1950 and scored his first major victory in 1955. His first NHRA National event win came in 1963 at the Winternationals in Pomona, California, and he has won the prestigious NHRA U.S. Nationals a record 8 times.
The name "Big Daddy" is synonymous with drag racing – even to those who have only a fleeting interest in the sport. He has been dubbed the "King of the Dragsters," and could be considered the patriarch of Top Fuel drag racing. Garlits' distinct ability to conceptualize his dreams has allowed him to be master over the end result. The Drag Racing Museum and Classic Car Collection in Ocala, Florida, the International Drag Racing Hall of Fame, 17 World Championship titles and numerous racing milestones are all reality because Don first saw them as worthwhile dreams.
Across six decades of racing, Don's famed "Swamp Rat" series of hand-fabricated black race cars – 34 in total — carried him to 144 national event wins. "Big Daddy's" living legacy and racecar design innovations are so significant that his record breaking Swamp Rat XXX is enshrined in the Smithsonian Museum of American History.
His decades of drag racing have filled the pages of seven books. The list of significant honors is a testament to Don's innovative spirit, his indomitable desire to compete and win, and to the recognition of his staying power with race fans and his fellow competitors.
Anthony Kirlew – Board Member
Anthony Kirlew is a second generation "car guy" who started his (formal) career in the automotive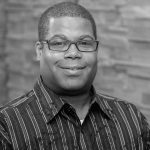 industry in 1987, and became an ASE Master Auto Technician by the age of 19. His automotive service career includes working for independent shops as well as working for Toyota, Oldsmobile, and Mercedes dealerships, and as a transmission specialist for Performance Automatic in Gaithersburg, MD where he built high performance (racing) transmissions and caught the drag racing bug.
Having a love for technology, Anthony turned his interests to computer networking and the Internet as those technologies emerged, and became a CISCO Certified Network Associate (CCNA). He created his first web site in 1999 which led to launching his first IT and Internet Marketing firm in the same year, which he later sold in 2003 and is still in existence today. He launched his 2nd Internet Marketing Firm (Infinion Marketing) in 2010 which has become an award winning Digital Marketing Agency serving both for-profit and non-profit organizations. He is a published author in the fields of Digital Marketing and Public Relations, and is frequently sought out as a marketing expert by the media. He has also been a guest lecturer at Grand Canyon University and Chandler Gilbert Community College on topics of Digital Marketing.
Based on his passion for motorsports and marketing, Anthony launched a Motorsports Marketing Agency in 2009 to partner corporate America with the racing community.
Kirlew is a former Chaplain for Racers for Christ (2009 – 2013) and a former Board Member of the Arizona Interactive Marketing Association (AZIMA). Currently, he serves on the Small Business Council at the Gilbert Chamber of Commerce and the President's Advisory Council for Rio Salado College, and is the Vice President of the Board of Directors for Radiant Health Natural Medical Center in Gilbert, Arizona.