Our Mission
Quarter Mile Foundation's mission is to collect and archive the history of the sport of drag racing, and related aspects of the high performance aftermarket, focusing upon capturing the first person oral histories of the pioneers and legends. The goal is to preserve interviews, in addition to photos, movies… Read More
About Project 1320
The Quarter Mile Foundation is working with Dan Korterba/Eyetrax Corp and noted drag racing historian/editor Don Gillespie, to create a twenty-five episode documentary about drag racing – its birth, growth and how the supporting performance automotive aftermarket industry built up around it. It will cover the people, the vehicles, the races… Read More
Why Support?
Pioneers of the Quarter Mile that will archive the history of one of America's most popular sports: drag racing. Born in the 1940s from the American ideals of ingenuity, innovation, and competition, drag racing fast became an integral part of our popular culture and the source of an entire industry in automotive advances… Read More
"There is not a person who does not at times need a helping hand to be stretched out to them, and then shame upon those who will not stretch out the helping hand to his brother."
Donate to the "Pioneers Project" — every donation preserves the stories of our heroes who truly defined the time of "American Graffiti"!

News & Events
Anthony Kirlew Joins Quarter Mile Foundation Board of Directors
(2/23/2018)
-
Parma Heights, Ohio (February 22, 2018) The Quarter Mile Foundation is pleased to announce Anthony Kirlew as an addition to the Board of Directors. Mr. Kirlew previously served the organization in an advisory capacity and replaces Steve Cole who recently resigned from the Board. Kirlew is a second-generation "car guy" who started his career in […]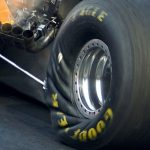 Up on the Tire!
(1/19/2018)
-
This is from the heart. The majority of you know me and most of you know me very well. I say it like it is, I am not worried about being professionally correct or saying something I don't feel strongly about. If you are easily offended, I would encourage you to not read any […]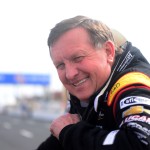 Joe Castello of WFO Radio to MC Quarter Mile Foundation's Larry Morgan Roast fundraiser
(6/8/2016)
-
Parma Heights, Ohio (June 7 2016) – The Quarter Mile Foundation's fundraiser roast of Pro Stock drag racing star Larry Morgan on Thursday, June 23 will have WFO Radio's Joe Castello at the mike as Master of Ceremonies. Castello assumed the role when Bill Bader, Jr., President of Summit Racing Equipment Motorsports Park had to […]
Our Sponsors
The Quarter Mile Foundation would like to thank each sponsor & partner that works with us to preserve racing history and educate others in the community. Visit some of their websites by clicking on their logo below.