Our Mission
Quarter Mile Foundation's mission is to collect and archive the history of the sport of drag racing, and related aspects of the high performance aftermarket, focusing upon capturing the first person oral histories of the pioneers and legends. The goal is to preserve interviews, in addition to photos, movies… Read More
About Project 1320
The Quarter Mile Foundation is working with Dan Korterba/Eyetrax Corp and noted drag racing historian/editor Don Gillespie, to create a twenty-five episode documentary about drag racing – its birth, growth and how the supporting performance automotive aftermarket industry built up around it. It will cover the people, the vehicles, the races… Read More
Why Support?
Pioneers of the Quarter Mile that will archive the history of one of America's most popular sports: drag racing. Born in the 1940s from the American ideals of ingenuity, innovation, and competition, drag racing fast became an integral part of our popular culture and the source of an entire industry in automotive advances… Read More
"There is not a person who does not at times need a helping hand to be stretched out to them, and then shame upon those who will not stretch out the helping hand to his brother."
Donate to the "Pioneers Project" — every donation preserves the stories of our heroes who truly defined the time of "American Graffiti"!

News & Events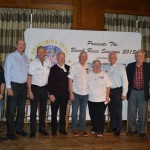 Quarter Mile Foundation interviews 7 British drag racing/performance industry pioneers
(12/23/2015)
-
Contact: Traci Hrudka Quarter Mile Foundation Phone: 440.888.0088 hrudka@sbcglobal.net  (or) Steve Cole, WRITEWords Phone: 330.725.5462 scole@4writewords.com Parma Heights, Ohio (December 22, 2015) – The Quarter Mile Foundation was fortunate to receive a donation from Beech Underwriting (Maidstone, Kent, UK) to allow the filming of interviews of seven British pioneers of drag racing and the performance […]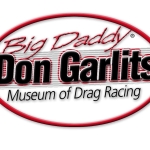 Presenters named for 2016 International Drag Racing Hall of Fame Induction Dinner Presentation
(12/4/2015)
-
FOR IMMEDIATE RELEASE For additional information, contact: Marlene Richmond Tel (352) 245- 8661 or (877) 271-3278 FAX (352) 245- 6895 email: marlene@garlits.com Presenters named for 2016 International Drag Racing Hall of Fame Induction Dinner Presentation Ocala, Fla. (December 3, 2015) – Some of drag racing's most illustrious personalities have been tabbed to present members of […]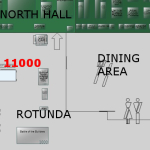 Where the legends gather! The Quarter Mile Foundation returns to the SEMA Show to our regular location
(10/29/2015)
-
Where the legends gather!  The Quarter Mile Foundation returns to the SEMA Show to our regular location!  We hope those of you who will be attending will stop and see us at BOOTH 11000, located at the junction of the Central Hall Rotunda and the hallway in front of the North Hall (see the map)!  […]